Kudos To Our Talented Technicians!
February 22, 2021 - Last month, Steve Rausch was awarded his Senior Master Technician award. Steve had to complete 15 classroom courses totaling 50 days of training, and 57 web courses averaging 2 hours for a total of over 500 hours of training. He, also, had to have a minimum of 5 years at a Ford dealership.
This month, Matt Alley received his annual award for retaining his Senior Master Tech status. Senior Master Tech status is retained by taking new training and electives each year. This takes hard work and dedication. Matt has been a Senior Master Tech since 2017. Congratulations to you both on this wonderful achievement!
Stay safe, and let's look out for each other.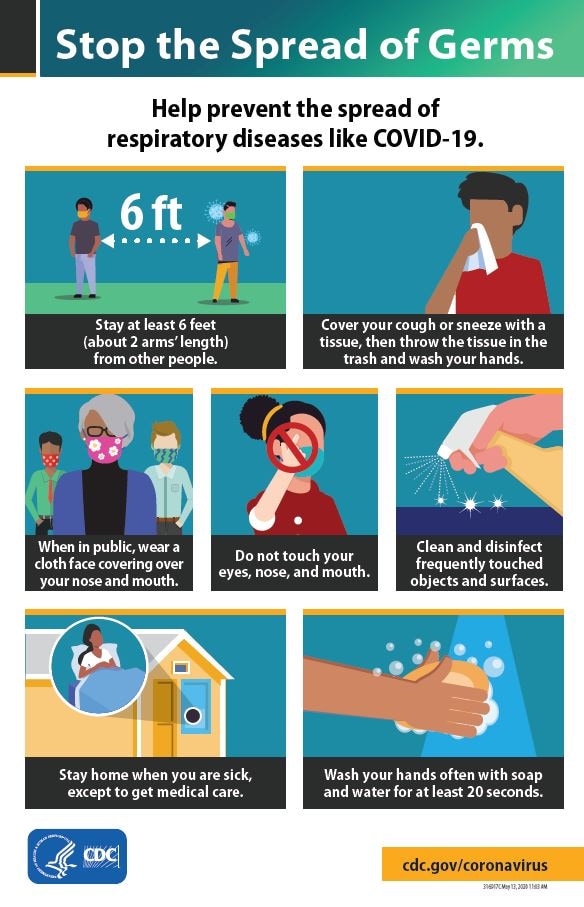 WBJ Family Business Awards
March 6, 2020 - We would like to extend a BIG thank you to the Wichita Business Journal for recognizing Lubbers as a 2020 Family Business Award recipient. The friendly way to buy is a commitment we've delivered since 1984, with the help of our awesome family of employees. We love what we do, and we're glad it shows!
Catholic Charities Cruise Night
February 24, 2020 - Another fun and successful Cruise Night is in the books! Proceeds from this annual fundraiser support programs such as St. Anthony Family Shelter and Harbor House for women and families in crisis. We are grateful for the life-changing support you provide to our community!
2020 First Pitch Banquet
February 10, 2020 - We were once again glad to be a part of WSU's First Pitch Banquet. We look forward to another exciting season of baseball and cheering on our Shockers!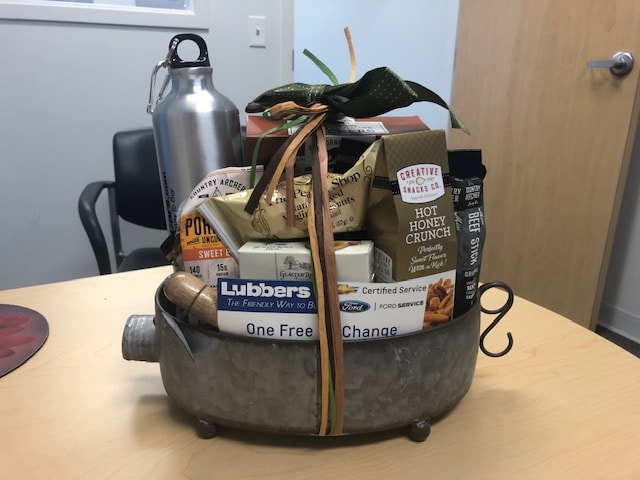 Make a Difference Day 2019
September 23, 2019 - This basket will be up for bids at Cheney's annual Make a Difference Day on Saturday, Oct 5th. The fun starts at 6:00 pm at the Cheney Farm Bureau Building, and funds raised will go towards improvements at that location. Raffle proceeds will benefit the Police Department/DARE Fund. Thank you for supporting our hometown!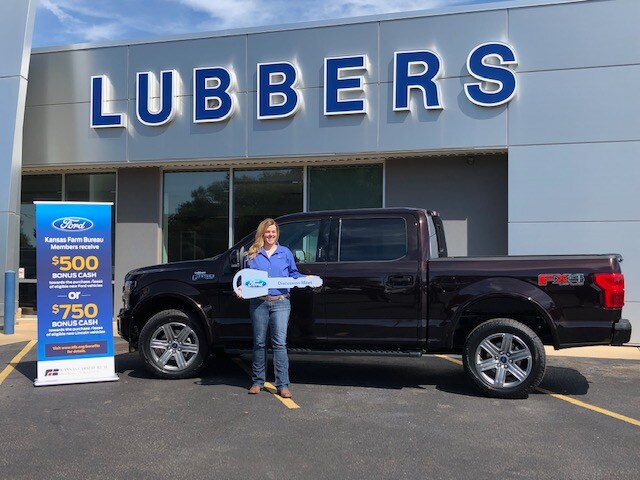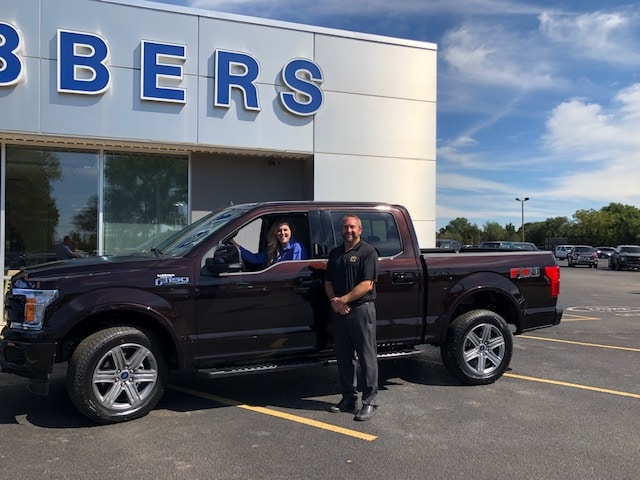 Young Farmers and Ranchers Discussion Meet Winner
September 13, 2019 - Lubbers would like to congratulate Jackie Mundt for winning the Discussion Meet at the 2019 American Farm Bureau Federation's 100th Annual Convention. In doing so, she was awarded a new Ford truck, and opted to purchase from our very own Mark Lubbers. Thank you Jackie for representing the state of Kansas in this nationwide event, and for placing your trust in us to deliver your Ford F-150. Congrats, and enjoy your new ride!
Cherry Oaks Benefit Tournament
June 6, 2019 - Make plans to join us Sunday, June 23rd for the 19th annual Friends of Cherry Oaks Golf Tournament. This four person scramble has start times at 8:00 am or 1:30 pm, and the entry fee includes green fees, cart, range balls, flight prizes, lunch and beverages throughout the day. This event has funded more than $300,000 in improvements to the golf course so far, and promises to be a great time for all attendees! For more information or to sign up a team, contact the Pro Shop at (316) 540-0133.
2019 FFA Scholarships Announced
June 4, 2019 -  Lubbers is proud to announce the recipients of this year's Built Ford Tough FFA Scholarships as Kimberly Achilles of the Haven Chapter, and Makenzie Cox of the Cheney Chapter. Kimberly plans to major in Pre-Vet/Vet Medicine or Sciences, and Makenzie's intended major is Biology. We are proud of your accomplishments, and wish you the best!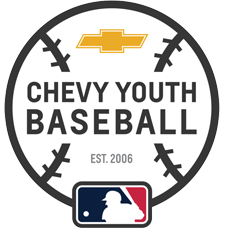 FREE Chevy Youth Baseball and Softball Clinic 
March 25, 2019 - 

Your local Chevy dealers are once again offering your community a FREE youth baseball and softball clinic for kids ages 5-14 (special needs participants of all ages are welcome)!
Please see the clinic details below and help spread the word by sharing this opportunity with kids in your community. Spots are limited so we encourage you to register for this experience right away using the registration code "playball".
Saturday, April 20, 2019
Northwest YMCA 
13838 W 21ST ST. N 
WICHITA, KS 67235
Check-In: 8:00 AM - 9:00 AM
Rotations: 9:00 AM - 12:00 PM
Snack: 12:00 PM
- OR -
Monday, April 22, 2019
Legends Park 
600 W ROSS BLVD 
DODGE CITY, KS 67801
Check-In: 4:30 PM - 5:30 PM
Rotations: 5:30 PM - 8:30 PM
Snack: 8:30 PM
* Please note if you are unable to get your participant(s) there by the start time of the clinic, we accept late check-ins! Please do not let that hinder your child from participating in this experience!
Online Registration is Easy!
1.     Go to chevrolet.com/youthsports
2.     Click on the gold "Clinic Registration" box.
3.     Select the following name from the drop-down menu: Wichita and then click "Go!"
4.     Enter the registration password "playball" for free entry into the clinic, and then click "Submit".
5.     Complete the registration form and download the waiver. In addition to registering before the event, participants are required to bring a signed waiver form to the registration table on the day of the clinic.
6.     Share the clinic information with your league and community!
Catholic Charities Cruise Night
March 4, 2019 - February has come and gone, with another fun and successful Cruise Night hosted by Catholic Charities. All money raised at this event is utilized by Harbor House, St. Anthony Family Shelter and The Mount to provide like-changing opportunities to families in crisis. Thank you Catholic Charities for the positive impact you have on our community!
First Pitch Banquet
February 4, 2019 - Once again, we are proud to support WSU's Athletics Program with a sponsorship for their First Pitch Banquet. This event was held on February 1st, and featured none other that Shocker great Gene Stephenson as the guest speaker. We're looking forward to another great year from this standout program. Go Shockers!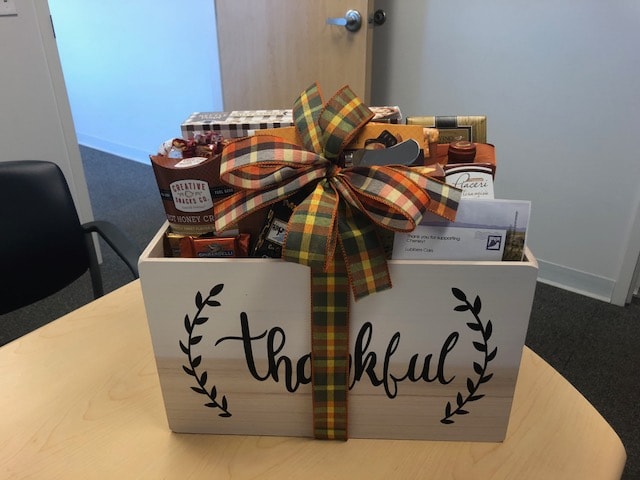 Make a Difference Day
October 3, 2018 - Make sure to join us this Saturday, the 6th, for the 24th annual Make a Difference Day. There will be a picnic dinner at 6:00 pm, followed by carnival games, a toy raffle for the kids and a live auction where you can bid on fantastic gift baskets donated by local businesses! All money raised will go towards Main Street improvement projects. Thank you for supporting Cheney!
We Love Our First Responders!
September 11, 2018 - Lubbers is proud to support the 2nd Annual Reflection Ridge First Responder Golf Outing. The mission of this event is to recognize and thank our dedicated First Responders for their commitment and sacrifice supporting our community. With the help of local businesses, our Community's Finest were invited to enjoy a day of golf, food and prizes, and all sponsor proceeds were then donated to Child Advocacy Center of Sedgwick County. 
We would like to extend our heartfelt appreciation to all First Responders for your steadfast commitment. Thank you for your service!
Larry G. and Dallas T. Elliott Memorial Scholarship Tournament
July 6, 2018 - Join us July 23rd at Rolling Hills Country Club to help us raise money for this WSU Athletics scholarship. Check in is at 8:00 that morning with a shotgun start at 8:30. While there, make sure to try your hand at our Hole-In-One contest for your chance to win a new Ford truck! For more information, or to register, please contact us at (316) 540-0011. Go Shockers!
Kansas Firefighters Museum Tournament
June 15, 2018 - There is still time to register your team for this great golf tournament to benefit the Kansas Firefighters Museum!  It will be held at Willowbend Monday, June 25th at 9:00, with lunch to follow. The format is a 4 person scramble and they will be taking registrations through June 18th. To show your support and take part in this fun-filled event, register online at KansasFirefightersMuseum.com, or in person at 1300 S. Broadway in Wichita.
Cherry Oaks Benefit Tournament
June 6, 2018 - Make plans to join us Sunday, June 24th for the 18th annual golf tournament to benefit Cherry Oaks Golf Course. It is a 4 person scramble with starts at 8:00 and 1:30, and a BBQ lunch provided at noon. While there, don't miss your chance at silent auction offerings, including autographed items from WSU, KSU and KU. For more information, or to sign up contact Cherry Oaks at (316) 540-0133.  
National FFA Scholarships Announced
May 24, 2018 - On behalf of Lubbers Ford and Ford Motor Company, the National FFA awarded a $1,000 scholarship to Sam Reno of the Cheney FFA, and Conner Peirce of the Haven FFA. Both recipients plan on pursuing degrees at Kansas State University. Scholarship recipients were chosen from 8,825 applicants from across the country. 
Selections were based on the applicant's leadership, academic record, FFA and other school and community activities, supervised agricultural or work experience in agricultural education and future goals. Lubbers is proud to partner with Ford to encourage excellence and enable students to pursue their educational goals. Congrats to our 2018 recipients, and best of luck!
May Oil Change Event
May 1, 2018 - Lubbers is proud to partner with Life Ministries at St. Paul's Lutheran Church to support single parents in our community. See below for event details.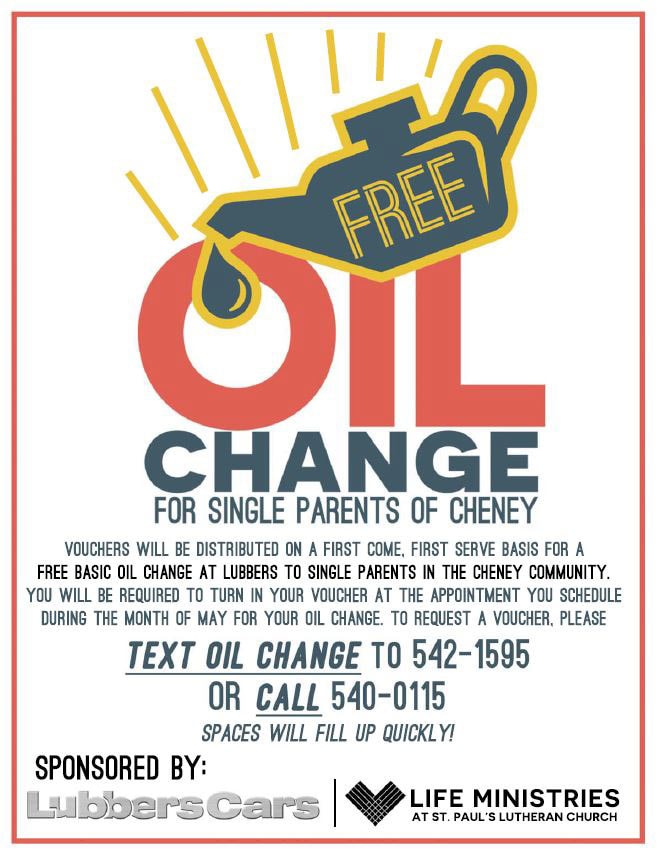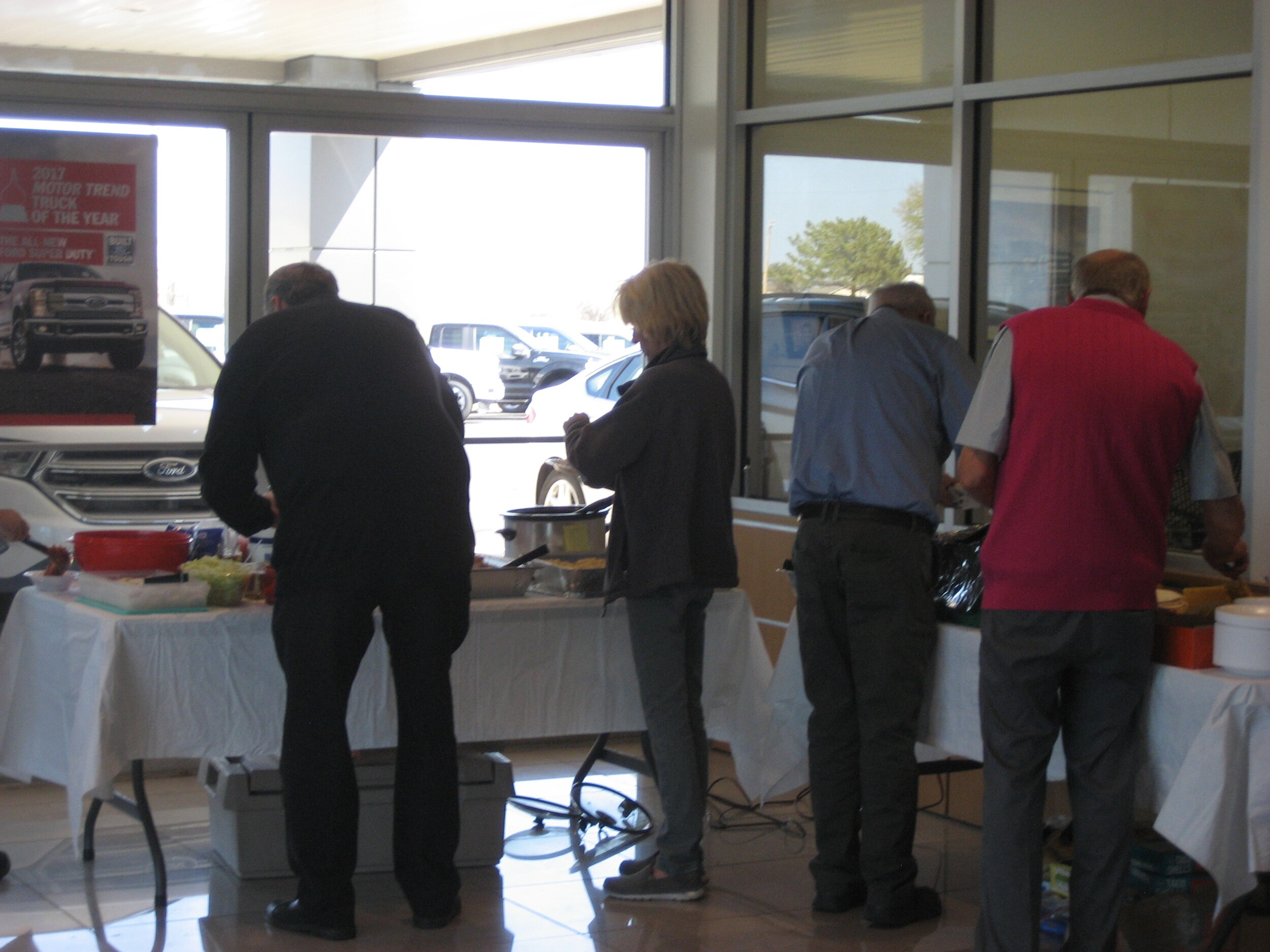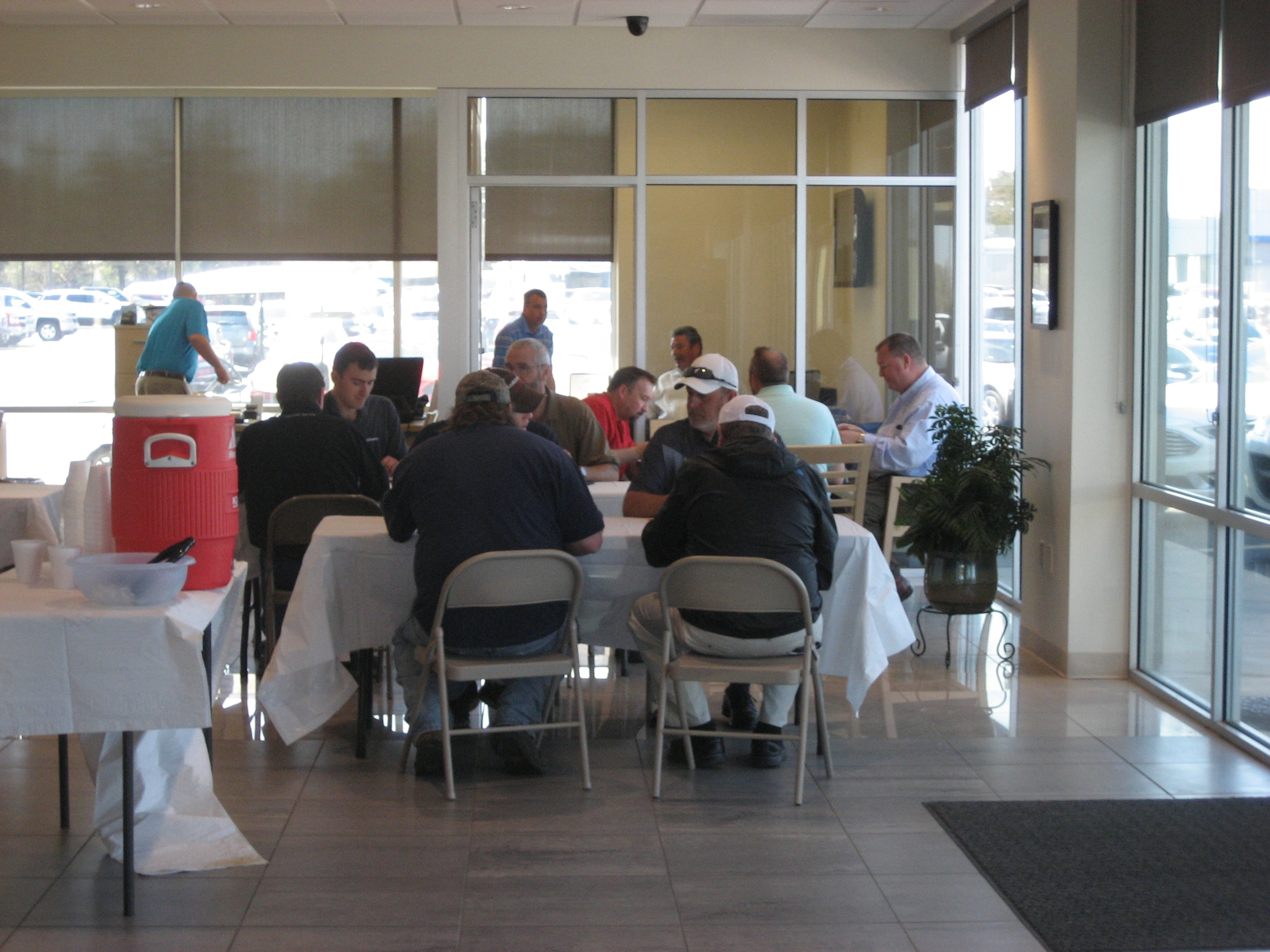 Standing Strong with Sheila
April 23, 2018 - We would like to thank everyone for their support of coworker Sheila Doyle yesterday. A fundraiser lunch was held on the Ford showroom to help Sheila with her second cancer diagnosis. Our employees rallied together with fellowship, food and donations to show our encouragement for this awesome lady. If you'd like to stand with Sheila, click the link below for cool products you can buy to help her efforts. Be strong Sheila, you're in our prayers!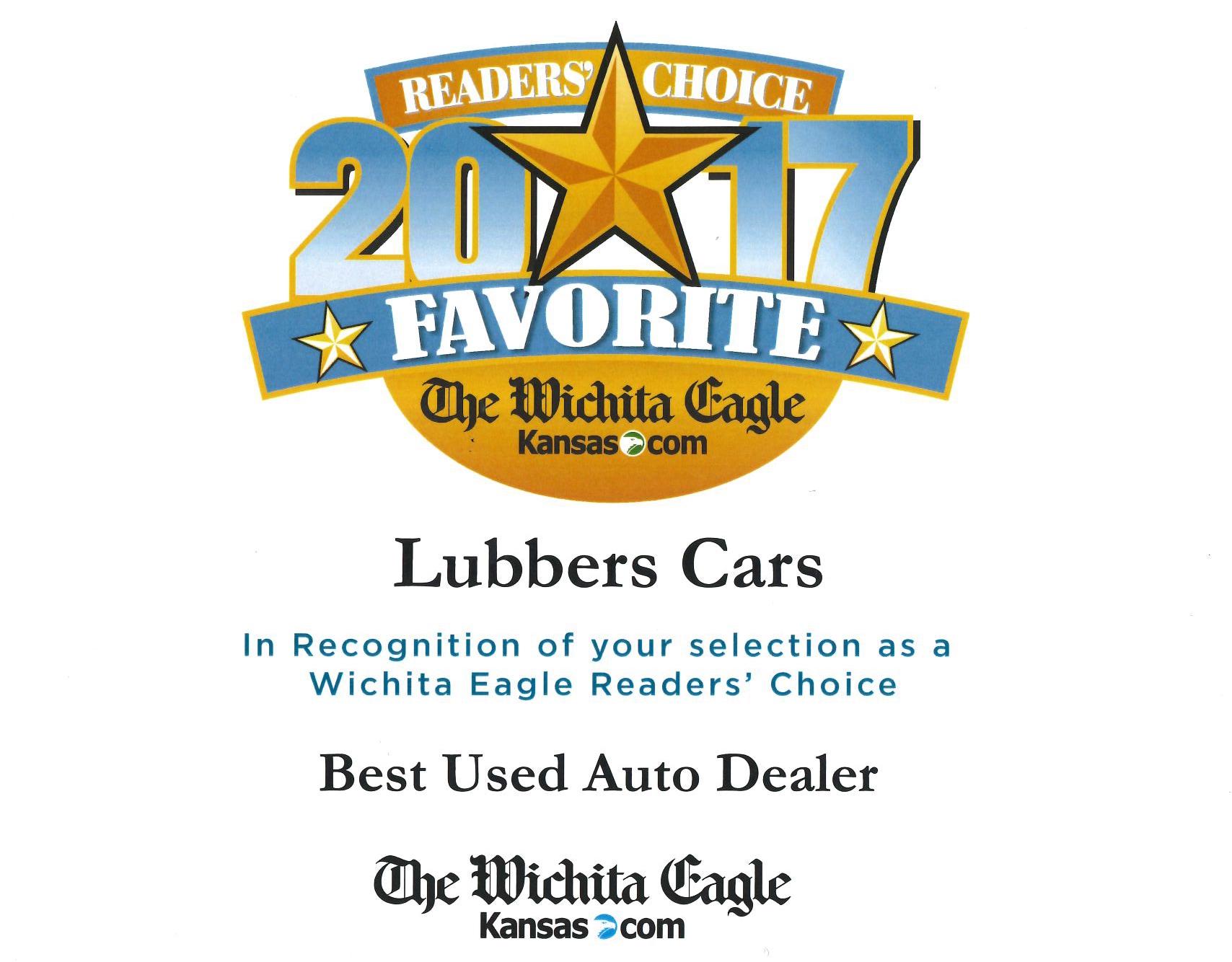 Wichita Eagle Readers' Choice Award
The readers have spoken, and we're honored with the recognition! Thank you to all of our loyal customers, and if we haven't met yet we'd love the opportunity to earn YOUR business as well!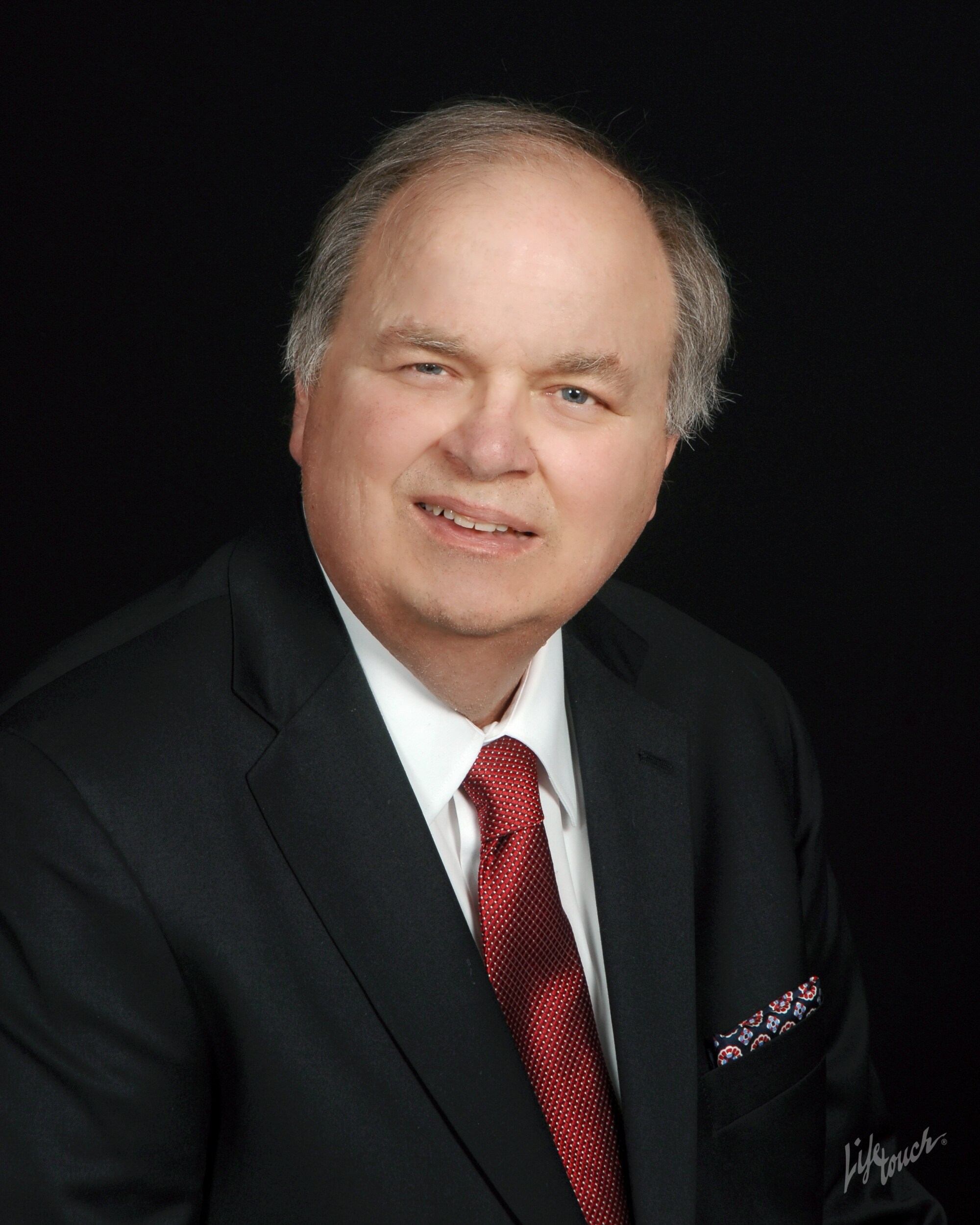 In Memory of Keith McMahan
With the recent tribute in the Times-Sentinel, we remember the life of our friend and co-worker, Keith McMahan. A quote of our sentiments was shared with interviewer Sam Jack:
     "Keith's passing is a huge loss to all of us at Lubbers. Not only business, but personally. Not only was he a great asset to our business, but a once-in-a-lifetime friend."
Thank you for your friendship, as well as the knowledge and dedication you brought to the business. You are sorely missed.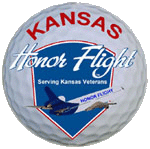 Kansas Honor Flight Tournament
June 5, 2017 - We are proud to be among the recent sponsors of the Kansas Honor Flight Golf Tournament. This event, now in it's fifth year, raises funds to send Kansas World War II, Korean War and Vietnam War Veterans on the Kansas Honor Flight. If you would like to learn more, or would be willing to support with a donation, please visit kansashonorflight.org. Our heartfelt thanks go out to all military men and women for your service!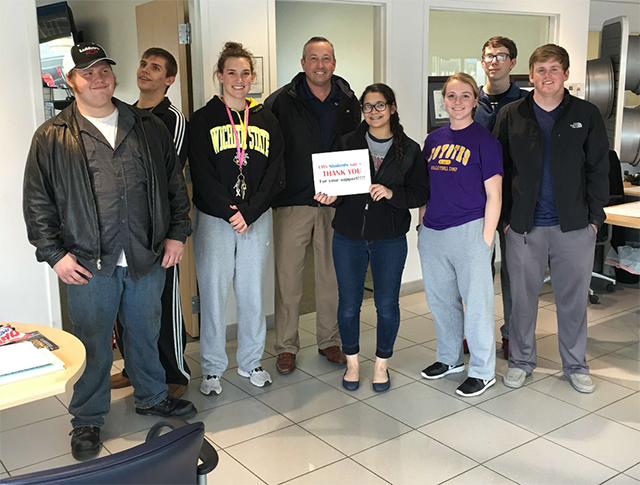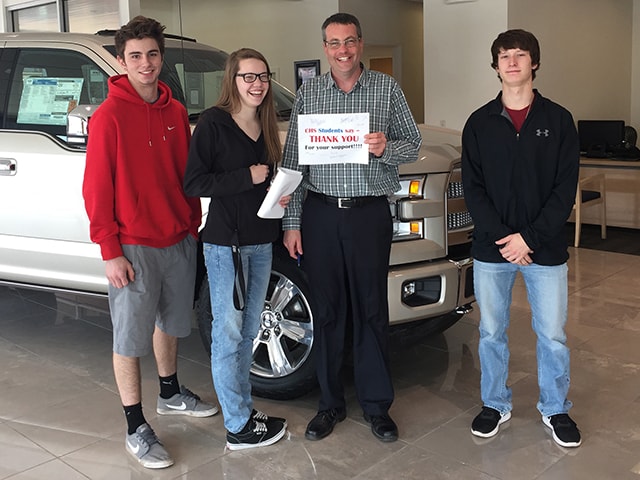 Cheney High School After Prom
March 15, 2017 - Seniors from Cheney High School stopped by to thank Lubbers for their support of the high school's activities namely sponsorship of the school's After Prom Party.  We are proud to support our community especially the schools and will continue to be involved in the future because Lubbers cares.  Go, Cards!

Cruise Night 2017 
February 28, 2017 - We are proud to once again help sponsor Catholic Charities Cruise Night. This fundraiser provides assistance for Harbor House, St. Anthony Family Shelter and The Mount. With these shelters Catholic Charities is able to provide life-changing opportunities to families in crisis. Thank you for the countless benefits you provide to those in need.
Wichita State Baseball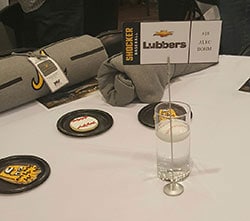 February 2, 2017 - Guess who saved us a seat at the First Pitch Banquet? #18 in your program, #1 in our hearts. GO SHOX!
Jack Thomas Retirement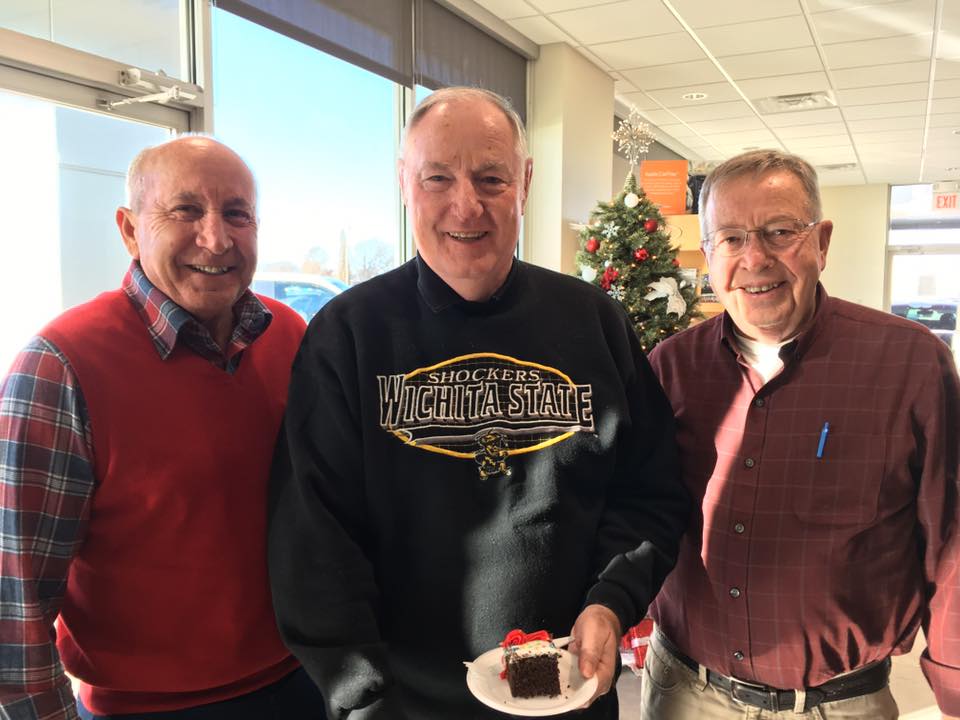 After 14 years of loyal and dedicated service to Lubbers, Jack Thomas has retired from Fords Sales. We're so happy he chose to work here with us as he's made our dealership a better place. He's worked here since June 1, 2002. Before coming to work at Lubbers, Jack was a teacher, coach and Guidance Counselor for 36 years. 
Jack enjoys sports and likes to hunt but doesn't get to do much hunting these days.  Maybe he'll get to hunt a little more now that he's retired! Congratulations, Jack!
Christmas Angel Tree
Dec 13, 2016 - We had our annual employee potluck Thanksgiving luncheon a couple weeks ago.  At that luncheon, everybody brought delicious dishes but also gave monetary donations towards an angel tree fund.  We ended up collecting $170 which made us able to give a great Christmas to 2 local children on the angel tree!  We are so thankful for everybody's continued generosity.
Make a Difference Day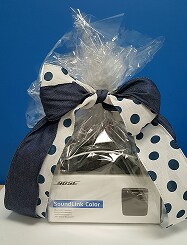 Sept 21, 2016 - Make plans to join us Saturday, October 1st for Cheney's annual Make a Difference Day. This event is fun for the whole family and features a picnic dinner (free will donations gladly accepted), prize auction, kids toy raffle, games and inflatables. Funds raised will go towards a new Recreation Complex. Dinner begins at 6:00 at the Farm Bureau Building, 229 E. South Ave. Hope to see you there!
Race to Cheney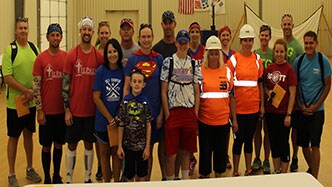 Sept 16, 2016 - Congratulations to all of the participants in last Saturday's race! There was some fierce competition, but it was great seeing all your smiling faces while working through our clues. See you again next year!
Drive 4UR School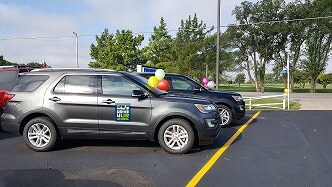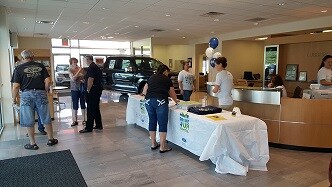 Aug 31, 2016 - A big thank you to those that participated in Ford's Drive 4UR School Event this last Saturday. Funds raised will benefit our local students at Cheney High School. Go Cardinals!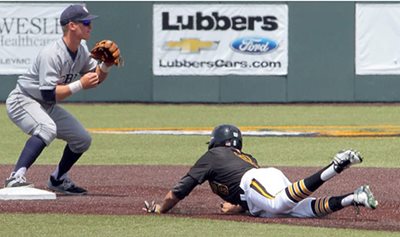 June 27, 2016 - Had to share, proud supporters of WSU Athletics!
Cherry Oaks Benefit Tournament
June 15, 2016 - Please join us for the 16th Annual Cherry Oaks Benefit Golf Tournament. This exciting event helps pay for improvements to this destination course, and we are proud to support their efforts! The tournament will be held Sunday, June 26th with an 8:00 am and 1:30 pm start. There will also be a BBQ lunch and silent auction that you won't want to miss. For more information or to sign up your team, please call Mark Scheer at (316) 540-0133 or email MScheer@CheneyKS.org. Hope to see you there!
Fundraiser For Pastor Cowell
June 7, 2016 - Local Pastor Joe Cowell was admitted to the hospital in April for Pneumonia and H1N1 Flu, and they are hosting a painting fundraiser to help the family with expenses. It will be at the First Assembly of God Church this Sunday, the 12th at 1:00pm. Pre-registration is required, so if you would like to unleash your inner artist for a good cause, please register here. Thank you for your support!

National FFA Scholarship Awarded
May 18, 2016 - The National FFA Organization awarded a $1,000 scholarship from Lubbers Ford and Built Ford Tough to Connor Peirce of the Haven FFA Chapter. Connor plans to use the funds to pursue a degree in Agronomy and Crop Science at Kansas State University. 

This scholarship is one of 1,791 awarded through the National FFA Organization's scholarship program this year. Currently, 116 sponsors contribute more than $2.6 million to support scholarships for students. Congrats to Connor and best of luck in your future studies!
2016 Run2Believe
March 17, 2016 - We are proud to once again help sponsor the Run2Believe 5K. All proceeds go to help raise awareness about the dangers of drinking and driving, and encourages students to make smart choices. Please join us this Saturday, the 19th at Maize High School to support this great race. For more information, or to register click

here.


Fraudulent Warranty Renewal Notices


February 24, 2016 - We appreciate your business and want to make sure that we deliver an outstanding experience when you visit us. That's why we want to make you aware of a problem that has hit epidemic proportions. There are many companies sending emails, direct mail and making calls to customers in regards to their warranty getting ready to expire. We want you to know:
We do NOT share our customer list with other companies to market to you independently.

Most of these companies are offering contracts that are very expensive and provide very little real coverage. Most do not pay retail parts and labor for repairs, and many have very low maximum limits of liability that won't even cover major repairs.
We will try to contact you directly to notify you when your factory or extended coverage is about to expire. We will send any correspondence cleary marked with our logo and signage, or when our Customer Care Representative Amanda Qualls contacts you directly.
If you ever have a question about whether the person on the phone is an authorized Lubbers Cars employee, please ask them to transfer you to someone you know at the dealership, or to our receptionist. If they cannot do that, they are not our people.
We want to make sure that you are informed to take the best possible care of your investment, so we ask to to be aware of this fraudulent activity. If you have any questions concerning suspicious warranty communication, feel free to contact us at (316) 542-7121.

Make a Difference Day

October 20, 2015 - We're gearing up for Cheney's annual Make a Difference Day this Saturday, Oct. 24th. It's an event for the whole family, including games and inflatables for the kids, hamburgers, hot dogs, chips and cookies (free will donations gladly accepted). There will also be a basket auction with items donated by local businesses. Plus, you can purchase raffle tickets for your chance to win one of two 32" TVs. It all kicks off at 6:00 PM at the Farm Bureau Building located at 229 E. South Ave in Cheney. Come enjoy a night out and help raise funds for the new Recreation Complex!




Clash of the Cardinals

October 5, 2015 - It's the clash of Cardinals as Cheney and Conway Springs go head to head in a community food drive competition. All cans, non-perishable food items, and monetary donations collected will go to our local Emergency Fund. The school that collects the most will be recognized at the Cheney/Conway Springs football game on October 16th. Lubbers will be collecting donations through the 15th to be delivered to the CHS Student Council. Thank you for supporting our community!

 
Share the Love, Win a Prize?

August 21, 2015 - Make plans to join us this Saturday, the 22nd at the Farm Bureau Building in Cheney for a night of dinner, music and support for Keith McMahan. The party starts at 6:00 and will feature hamburgers, pasta salad, baked beans, chips, cookies, pop and beer. There will be live music by The Baker Blues Band, and a chance to win a basketball signed by Coach Gregg Marshall. Free will donations are gladly accepted, and we hope to see you there!
Benefit Lunch for Keith McMahan
July 9, 2015 - We will be hosting a Benefit Taco Bar Lunch for Keith McMahan on Wednesday, July 15th from 11:30-1:00 on the Chevy Showroom. Everyone is welcome, and it will be a free-will donation to help Keith with all of his medical bills after his double lung transplant. We thank you for your support!
Local Scholarship Winners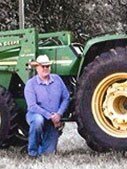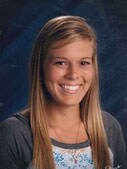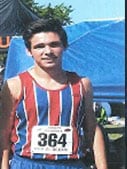 June 8, 2015 - We proudly recognize the following four candidates on winning our 2014-2015 scholarship, in partnership with Jim's Foodliner. Pictured from left, Covey Becker plans to attend Fort Hays State University and major in Rangeland Conservation with a minor in General Agriculture. Megan Miller will attend Wichita State University to major in Nursing or Biology. Caitlin Molyneux will attend Barton County Community College to major in Sonography, minor in Dietitian and play softball. Reno Evan Ferris is going to attend Friends University to major in Elementary Education. Congratulations to our winners and best of luck in your academic pursuits!
Honor your hero. Be the hero. Donate blood.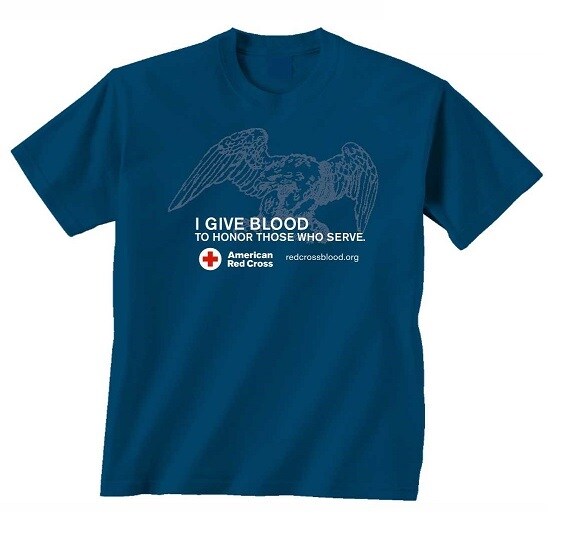 June 2, 2015 - What are your plans June 8th? Do they include saving a life? This coming Monday, the American Red Cross will be at St. Paul Lutheran from 2PM-6PM for the Cheney blood drive. In honor of those who serve, they will be presenting donors with a patriotic t-shirt courtesy of Lubbers. Help those in need, and earn some cool swag in the process! You can make your appointment today by calling 1-800-RED-CROSS or click here to register (enter sponsor code: Cheney, KS).
And the 2014-15 Scholarship goes to...
May 11, 2015 - Lubbers Ford, in conjunction with the National FFA Foundation, would like to congratulate Kolton Kincaid for winning the 2014-15 Built Ford Tough Scholarship Program. Kolton plans on attending Hutchinson Community College to pursue his degree in education. We are proud to support higher education, and want to wish Kolton and all 2015 Seniors the best in their future endeavors.
2015 Wichita Chevy Youth Baseball Clinic
April 28, 2015

-
Chevrolet is hosting two FREE youth baseball instructional clinics in your area for
boys and girls ages 6-14. Instruction will be provided by the experienced staff and players of Ripken Baseball and the Wichita Wingnuts! Players will break out into age groups and rotate through stations to learn the essentials of hitting, fielding, throwing and more!


Spots are available on a first come, first serve basis - register NOW to secure your spot!
Clinic 1:
Friday, May 15th (
Instruction by Ripken Baseball
)



Schedule:

 

 

Check-In: 5:00PM-6:00PM
Clinic: 6:00PM-9:00PM
Snacks: 9:00PM



Where:

Hobart-Detter Field
9 Emerson Loop
Hutchinson, KS 67501

OR




Clinic 2:

Saturday, May 16th (Instruction by the Wingnuts)



Schedule:

Check-In: 8:00AM-9:00AM
Clinic: 9:00AM-12:00PM
Snacks: 12:00PM



Where:

Lawrence Dumont Stadium
300 South Sycamore Street
Wichita, KS 67213
Online Registration is Easy!

1. Go to www.youthsportsclinics.com
2. Click the blue "Register Now" button
3. Select "Wichita" in the drop-down menu
4. Enter the password "playball" (all lowercase, no spaces) and click "Submit"
5. Click "Register Now" for desired session and enter registration information. Click "Add Attendee" on the next screen to add players.
6. Click the blue "Complete Registration" button at the end of the page to submit your registration!
7. Don't forget to download the waiver (from the website or confirmation email). Each child must have a completed waiver to participate!
Run 2 Believe
March 13, 2015 - We are proud to be a sponsor in the upcoming Run 2 Believe 5K. This event celebrates the lives of Kylie Jobe and Kyle Thornburg, who were killed by a drunk driver March of 2011 while returning home from spring break. This year's race will be held Saturday, the 21st of March at Maize High School, and will be followed by awards and a pancake feed. All proceeds go to help raise awareness in local schools about the dangers of drinking and driving, and encouraging teens to make smart decisions. For more information, or to sign up click here.
We're Going to Bat for Cheney Recreation Commission
March 4, 2015 - Lubbers Chevrolet is partnering with the Cheney Recreation Commission. We've joined forces with the national Chevrolet Youth Baseball program to provide new equipment, a monetary contribution, invitations to FREE instructional clinics, and an opportunity for community members to earn additional donations for their league via a Test Drive fundraiser.
2015 marks Chevrolet's Youth Baseball program's tenth year, and since its introduction has helped aid local teams, benefiting more than 3.5 million young people in communities where Chevrolet's customers live, work and play. In 2014, more than 1,600 Chevrolet dealers participated across the country.
Lubbers Chevrolet will present the Cheney Recreation Commission with an equipment kit that includes useful items such as bags, batting tees, catcher's gear, water bottles and Chevrolet Youth Baseball T-shirts. The sponsorship also includes youth clinics featuring current and former MLB/MiLB players and coaches, and instructors from Ripken Baseball and the Major League Baseball Players Alumni Association.
In addition, Lubbers will present a check representing a one-time monetary contribution to Cheney Recreation Commission. Sponsored leagues across the country will have the chance to earn additional funds as community members take test drives at their partnering dealership to help support the league.
For more information about Chevrolet Youth Baseball, please visit www.youthsportswired.com.
Everyday Heroes Come Home
Jan. 21, 2015 - Chevrolet teamed up with Military Warriors Support Foundation and Wells Fargo to honor Retired Staff Sergeant Nick White at a recent Wichita State Shockers basketball game. Retired Staff Sgt White and his family were recognized and awarded a newly renovated mortgage-free home during the game. We are grateful for the freedom afforded by our servicemen and women and are proud to be part of this project.
Calling All High School Seniors!
Jan. 15, 2015 - Could you use some money for college? Then make sure to enter our 27th Annual Scholarship Contest. Sponsored by Lubbers and Jim's Apple Market, we will be awarding four scholarships for $500 each.
To participate:
Attach your 5x7 photo to a letter sized piece of paper. Include your college plans and future goals. Display a photo at each sponsor.
Get your friends and relatives to save all UPC's from Best Choice or Always Save products.
Mark envelope with saved UPCs with your name and submit to Jim's weekly to tally.
Earn additional points! Receive one point for each dollar spent at our service departments.
Buying a car? You also receive a point for each $100 spent on any new or pre-owned vehicle!
From all of us at Jim's and Lubbers, best of luck Seniors!
Chevrolet Educator Discount
Dec. 5, 2014 - Chevrolet is showing appreciation for the teachers and staff who put education first with the Educator Discount. The program provides additional savings on the purchase of lease of new Chevrolet models. Savings are valid through September of 2015, but for a limited time test drive any Chevy vehicle and receive a $50.00 gift card. Click here for program details!
Hours
Monday

8:00 am - 8:00 pm

Tuesday

8:00 am - 8:00 pm

Wednesday

8:00 am - 8:00 pm

Thursday

8:00 am - 8:00 pm

Friday

8:00 am - 7:00 pm

Saturday

8:00 am - 6:00 pm

Sunday

Closed